presents
Camuka Just a Rumour
Sire: Chaleur
High N Mighty   Dam: Camuka Isabella
21/11/2007
"  Zoe "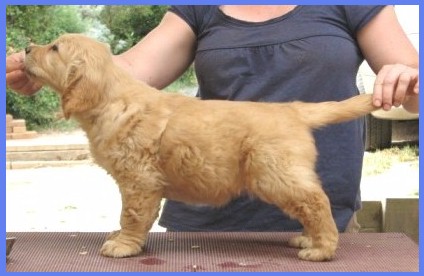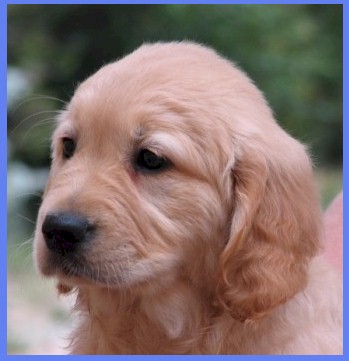 Zoe aged 10 Months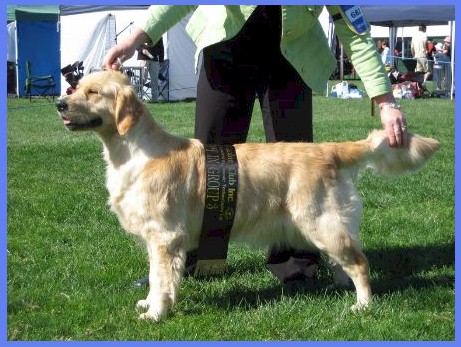 Zoe wins BCC, RUBOB & Puppy In Group at the Sunbury CH show
2008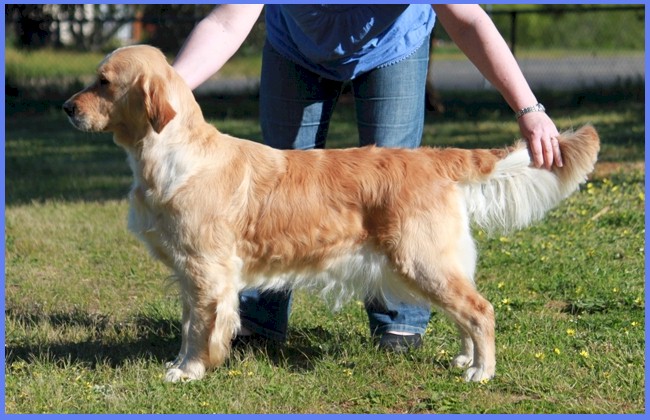 Zoe aged  22 months
Zoe is litter sister to Gilly, she lives & is loved by the
Whyte family. From very limited showing, she has done exceptionally well, and is
a born show dog. She is as bright as a button,  just
gorgeous. A her first shows Zoe excelled and picked up both Res Bitch CC'c, she
then went on to delight us with the large BCC at Sunbury, and gained puppy in
group from a very strong field.
News/Show results
* 14th February 2009 GRCV Pet Expo Championship Show
Judge  – Mrs Erika Ward ( breed specialist ex UK)
* JUNIOR IN SHOW & RES CC BITCH –
*24th January 2009 – Zoe is Res  BCC,  at the
ADU CH show – Judge Gundog specialist  Mr F Kane (UK)
*4 Nov 2008 – Zoe wins BCC, RUBOB & Puppy In
Group at the Sunbury CH show 2008
*25th Oct 2008 – GRCV CH Show 3rd Puppy Bitch
Class – Judge Beryl Liggins ( UK)
" Critique: –  Litter
sister to my best puppy dog. Lovely youngster, rangier  but well
constructed and balanced with feminine head,
good neck and angulation front and rear, good bone, level topline, moved
very well.
12 th October 2008–  Zoe -"  Res CC at Bacchus Marsh &
Dist KC  – Judge Mrs C Roberts (NSW)
11 th October 2008– 'Zoe"   Res CC at
Ballarat Kennel Club CH show – Judge Mrs E Harding (VIc)
SIRE

Chaleur High n Mighty

Hips 2,4(6) Elbows 0,0, Clear Eye Cert. Clear Heart Cert.

NZ &  Aust CH Kaparla Loch Invar (IMP NZ)

Hips 6 ,4 (10), Elbows 0,0 Eye cert, Clear Heart cert

Aust Ch Sandusky Klammer CDX ( Imp SWD)
Hipe 3,3  Elbows 0,0
Clear Eye & Heart Cert.


Aust Ch Dalius Band of Gold ( Imp UK)
Hips 11,3 Elbows 0,1. Clear Eye Cert.


Chaleur Witchery

Hips 5,4((9) Elbows 0,0 Clear Eye & Heart Certs

Amirene Rory's Image
(Imp UK)
Hips 4,5(9) Elbows 1,1 Clear Eye Cert


Chaleur Kiss Me Kate

Hips 6,7 Claer Eye Cert


DAM

Camuka Isabella


Hips 7,7(14) Elbows 0,1. Current Clear Eye Cert, Heart Cert

Avonbreeze McLeod A.I

Hips 1:2 (3) Elbows 0:0 Clear Eyes Clear Heart Cert.

Eng CH Paudell Easter   Plantagenet at Kerrien

Aust CH Giltedge Charlotte

Camuka Sophys Rose 

Hips 5,5 (10) Elbows 1,0  Clear Eye and Heart Cert.

Aust CH Strathraer Nordic Star IID

Camuka Sovereign Edition