presents
Piarki Time For A Cool Change
Sire:
Aust Ch. Willowlawn Cool Yule (IMP UK)    Dam: Piarki Just Pretty
22/6/2011
Hips 2,2(4)  Elbows, 0,0. Current Clear
eye certificate, Clear Herat Cert. ICT Carrier.
(retired)
" River"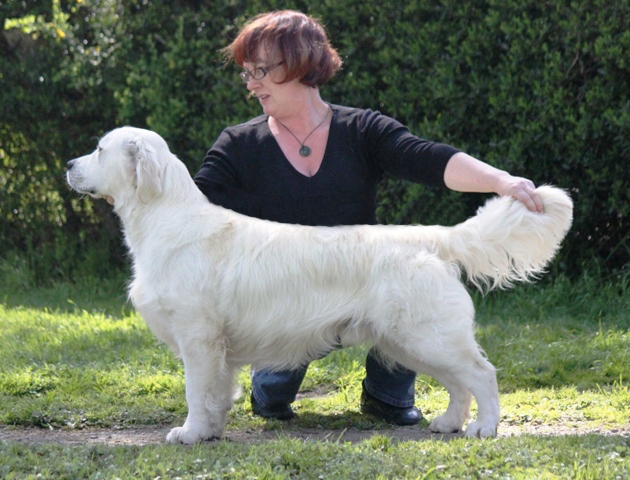 River aged 15 months (un trimmed)
Introducing our new boy River.  Thank
you Robyn for letting us have this special boy.  River is bred in the
purple,  line bred to some of the most influential  UK & Swedish
dogs.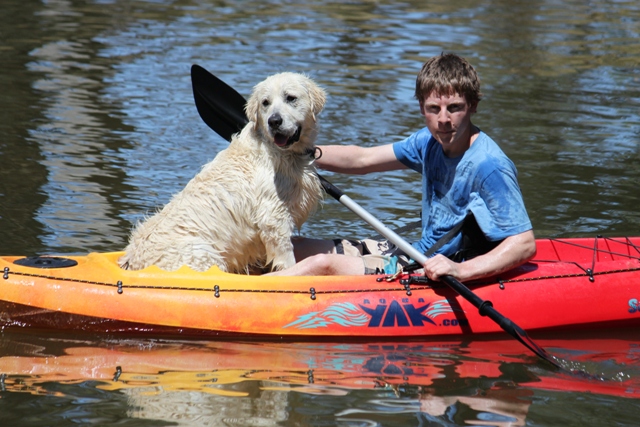 River having fun with our son Tom.
He is a most confident puppy  – taking everything
in his stride, at full speed!  We look forward to showing him in the
future.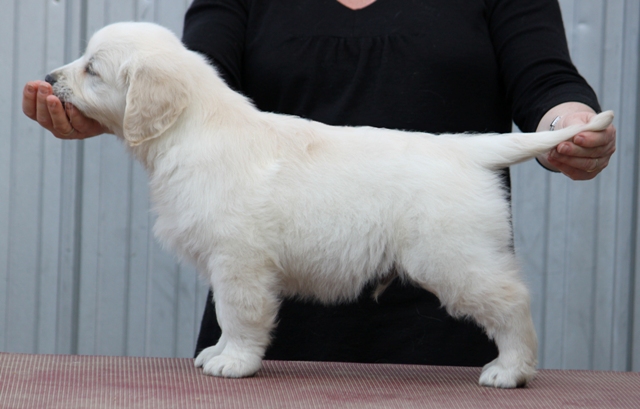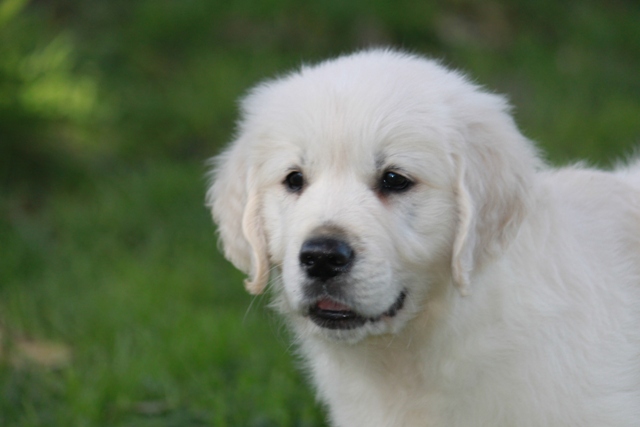 "River" @ 8 weeks
See extended pedigree @

http://k9data.com/pedigree.asp?ID=445953
Enjoy the slide show of River from age 8 weeks until 6 months of
age.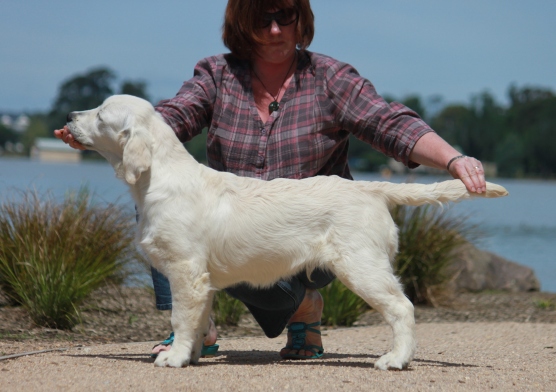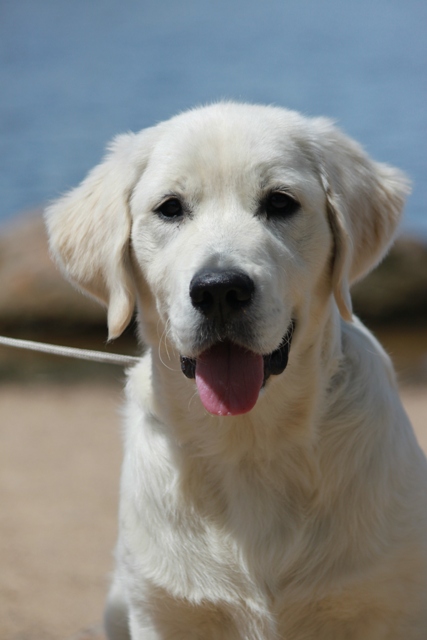 "River" @ 4.5 months old.

River has only attended a handful of shows, as he is going to
take time to mature and waiting for coat to come back.
: October 2011- GRCV Specialty Show -Judge
Mrs.   Kirsi Nieminen (Finland) River 3rd in baby puppy dog –

Critique : Very nice type. Nicely molded
head, nice dark eyes. Bit straight shoulder. Excellent fore chest. Deep but
short rib cage. Strong bones. Parallel movements.
November 2011 – Victorian Gundog Show –
Baby puppy of breed  Judge Mr. Chris Bexton ( UK)
December 2011- Kilmore & District Kennel
Club – Judge Mrs. Sandra Patterson (Buffalo Knls) – Baby Puppy of Breed
January 2012 – Australia Day International
Show – Judge 
Mr.
A Lorenzo  (Norway) – Minor Puppy of
Breed.
SIREAust Ch. Willowlawn Cool Yule
(Imp UK)

Hips 3,4(7) Elbows 0,0, Clear Eye Cert. Clear Heart Cert.

SU (u) Ch. Floprym Rivaldo
Hips  A/A , Elbows 0,0 Eye cert,

NUCH SU(u) CH Inassicas Snow Storm


Hipe UA Elbows 2 Eye Cert.

SU (u) NUCH Floprym y Hazel Nut


Hips UA Elows 0. Clear Eye Cert.




Willowlawn Viva la Diva
Hips 7,11((18) Elbows 0,0 Clear Eye Certs

SH. CH./IR SH CH Willowlawn Faberge JW
Hips 5,7 (12)  Elbows 1,2 Clear Eye Cert

Willowlawn Folies Bergere JW
Hips 4,3 (7) Elbows 0,0 Claer Eye Cert

DAM

Piarki Just Pretty

Hips 2,3 (5) Elbows 0,1. Current Clear eye Cert & Herat Cert.

Aust Ch. Gloi Just Henry (imp UK)


Hips 5,4 (9) Elbows 0,0.  Clear Eye Cert, Heart Cert

Eng Sh Ch Elswood The Highlander


Hips  3,4  (7) Eye Cert

Gloi Make Believe


Hips  6,12  (18)

Aust Ch. Piarki The Cabaret
Hips 1,3 (4) Elbows 0,0.  Clear Eye Cert, Heart Cert

Willowlawn The Entertainer (Imp UK)


Hips 3,4((7) Elbows 0,1 Clear Eye & Heart Certs

Piarki Summer Rust