Presents
 Camuka Tango in Paris
Sire: Gd CH
Tulzean Autumn Tango   Dam: Jacsammel High Hope
Whelped 23/01/07
Hips 1,2(3) Elbows 0,0  Current Clear
Eye Certificate, Clear Heart Cert.
 "Paris"
1 CC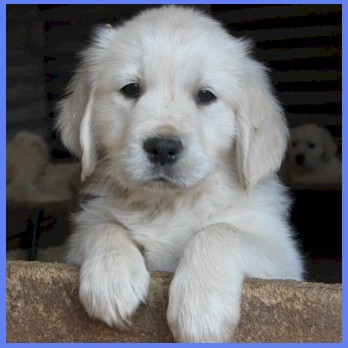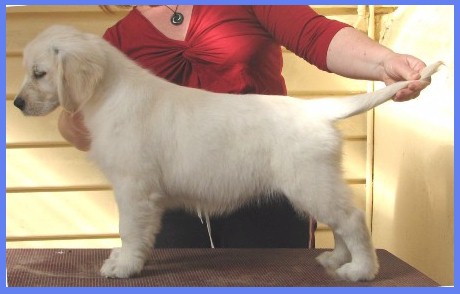 Paris 10wks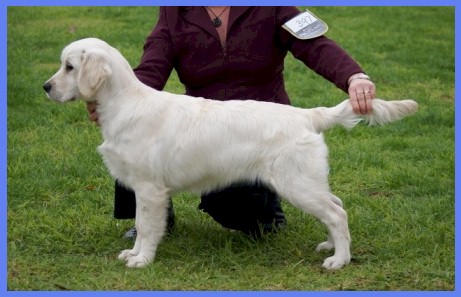 Paris 4.5mths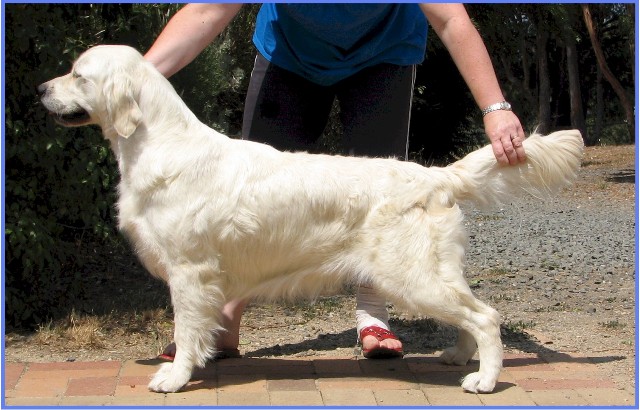 Paris 2 Years
Paris is our lovely girl  from Gaby & Tango,
a lovely happy and oh so biddable girl, who was born to  please.
Paris is the dam of all our very promising youngsters, including Camuka Leader
of Dreams, Camuka Gabriella, and Camuka All That Glitters, and most recently
Camuka All That Shimmers ( both by Ch Sequins Sashi)  She is grand dam to
our lovely Shuvani Freyja Rose. Paris has produced stunning children, all very
sound and with her delightful temperament.
Paris is now retired from breeding, and living
with Gail in Port Arlington, where Paris is well known by the locals. Paris is
Gails devoted companion, and we know they will share many more happy years
together.
Paris had very limited showing and never had
the opportunity to be shown to her potential, we are delighted that her children
are doing her proud.
results
10th January 2008 – 'Paris"  gets
BCC Ballarat All Breeds Dog Club . Judge  Mr  V Malloy (Vic)
23rd June 2007 – 'Paris"  gets Baby
puppy in Group at her 2nd show. Judge  Mrs S Grays (Tas) at Canine
Amenities CH Dog Show
P

edigree of  Camuka Tango In
Paris

PARENTS

GRANDPARENTS

GREAT GRANDPARENTS

GREAT GREAT GRANDPARENTS

Aust Grand CH Tulzean Autunm Tango




Hips
3,4(7),  Elbows 0/1,    Current Clear Eye & Heart Certificate ; DNA
Profile 

Aust.&UK Sh Ch. Stanroph
Shogun

Hips 6/4

Clear eye & heart Cert.

Uk.Sh.Ch. Amirene Pacifique
(Hips 4/4)

ENG SH CH Stanroph Soldier
Boy (Hips 7/7)

Amirene Integrity  (Hips
5/5)

Stanroph Shere
Fantasy KCJW (Hips 5/5)

Rossbourne Trooper  (Hips
3/2)

Stanroph Silent Tears
KCJW (Hips 6/7)

Strathraer Arctic Skye (IID)


Hips 3/3   Elbows 0/0 

Clear eye & heart Cert

Fnl/Swd.Ch.FT.Fnl Ch.
Trewater Macoy


Muskan Most Likely

Sandusky Khamsin At Trewater

Haamorin Mesimarja

Fnl Ch Lovehayne Darter

Fnl Ch Kultatuulen Marie Brizard

Jacsammel High Hope




Hips 1,3(4) Elbows 0,0  Current Clear Eye Certificate.
Heart Cert.




Chaleur High N Mighty

Hips 2,4(6) Elbows 0,0, Clear Eye Cert. Clear Heart Cert.




NZ &  Aust CH
Kaparla Loch Invar (IMP NZ)

Hips 6 ,4 (10), Elbows 0,0 Eye cert, Clear Heart cert

Aust Ch Sandusky Klammer CDX ( Imp SWD)

Hipe 3,3  Elbows 0,0

Clear Eye & Heart Cert.

Aust Ch Dalius Band of Gold
( Imp UK)Hips 11,3 Elbows 0,1. Clear Eye




Chaleur Witchery Hips 5,4((9) Elbows 0,0 Clear Eye & Heart Certs

Amirene Rory's Image

(Imp UK)

Hips 4,5(9) Elbows 1,1 Clear

Chaleur Kiss Me Kate

Hips 6,7 Claer Eye Cert

Calkins Sunset

Hips7,7(14) Elbows 1,1 Clear Eye Cert.

Scanandable Highlander

Goldtreve GameKeeper

Crowlee Twilight

Kaldour En Vogue

CH Beaucroft The Brigadier

Petau Brandy Rose